Hello everyone.
I'll guess the number you think. Choose a random number and calculate along the red line.
This is the number what you thought. Isn't it?
N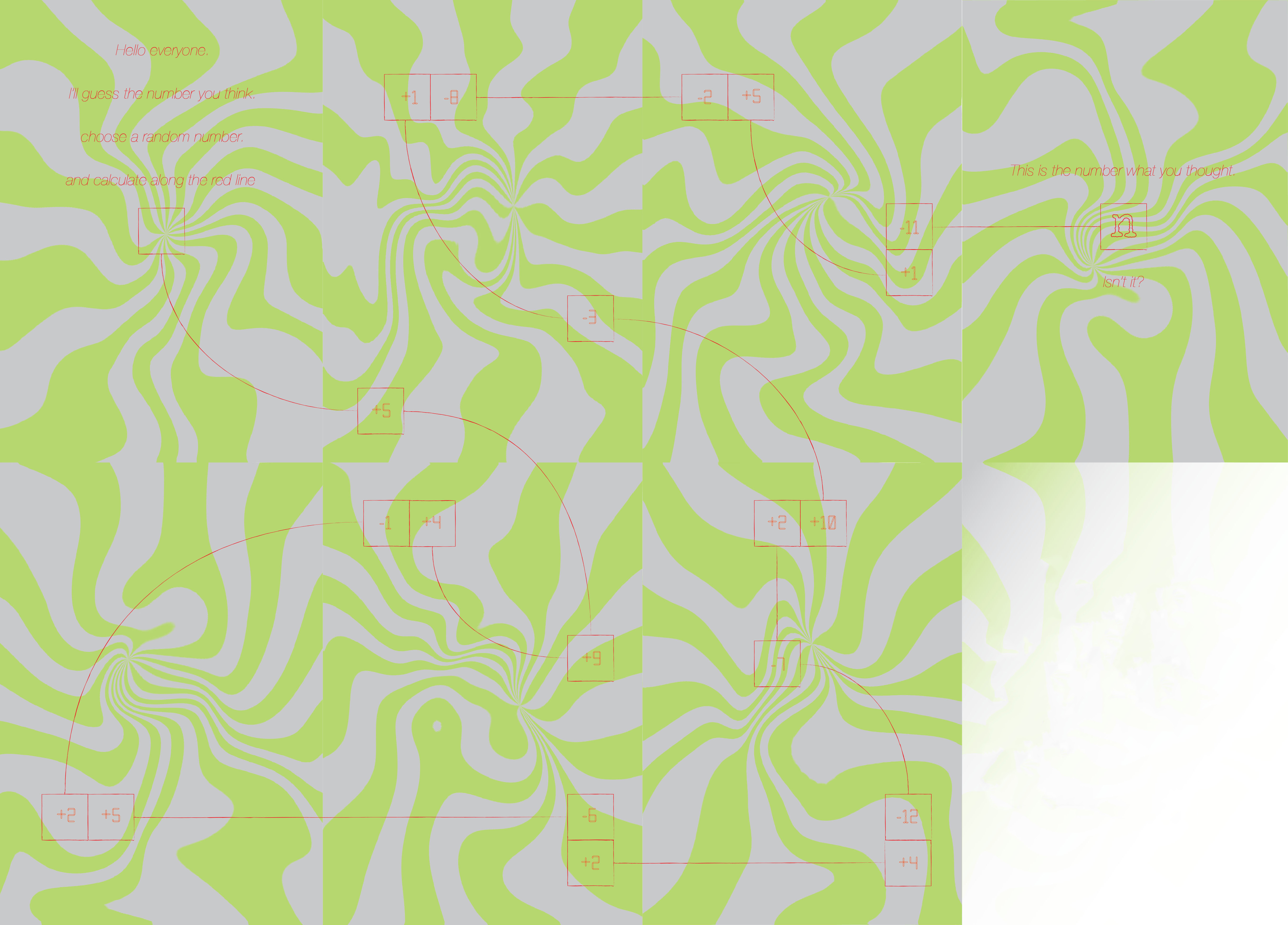 ----
In der AkademieGalerie gelten weiterhin die folgenden Corona-Regeln: Einhalten des Mindestabstands (1,5m) und Hände desinfizieren. Das Tragen einer Mund-Nasen-Bedeckung (FFP2-Maske) wird empfohlen, wenn der Mindestabstand nicht eingehalten werden kann.