Annual theme "Hybrid Ecologies"
Interdisciplinary Lecture Series (2016/17)
01.12.2016
Media Ecologies
with Erich Hörl and BJ Nilsen
Erich Hörl holds the Chair of Media Culture and Media Philosophy at Leuphana University Lüneburg. He works on the conceptualization of a general ecology, a critique of cyberneticization of all modes of existence and a critical theory of Environmentality as well as on a history of fascination with non-modernity. He publishes internationally on the history, the problems and challenges of the contemporary technological condition. Among his publications are: General Ecology. The New Ecological Paradigm (Ed., Bloomsbury Academic 2017); Die technologische Bedingung. Beiträge zur Beschreibung der technischen Welt (Ed., Suhrkamp 2011); "Die Ökologisierung des Denkens" (Zeitschrift für Medienwissenschaft, 2016); Die Transformation des Humanen. Beiträge zur Kulturgeschichte der Kybernetik (Ed. with Michael Hagner, Suhrkamp 2008); "A Thousand Ecologies: The Process of Cyberneticization and General Ecology", (in: The Whole Earth. California and the Disappearance of the Outside, Eds. D. Diederichsen and A. Franke, Berlin, 2013); Sacred Channels: On the Archaic Illusion of Communication, with a preface by Jean-Luc Nancy (Amsterdam UP 2018).
BJ Nilsen
BJ Nilsen is a composer and sound artist based in Amsterdam. His work primarily focuses on the sounds of nature and how they affect humans. Recent work has explored the urban acoustic realm and industrial geography in the Arctic regions of Norway and Russia. Based upon his research he collaborated with filmmaker Karl Lemieux to develop the audiovisual work unearthed (2014) which was featured in the Sonic Acts publication The Geologic Imagination (2015). His original scores and soundtracks have featured in theatre, dance performances and film, in collaborations with Chris Watson, Jóhann Jóhannsson, Stilluppsteypa and others. Moreover Nilsen co-edited the book-CD The Acoustic City (jovis, 2014) and had his two latest solo albums Eye of The Microphone (2013) and The Invisible City (2010) released by the Touch label.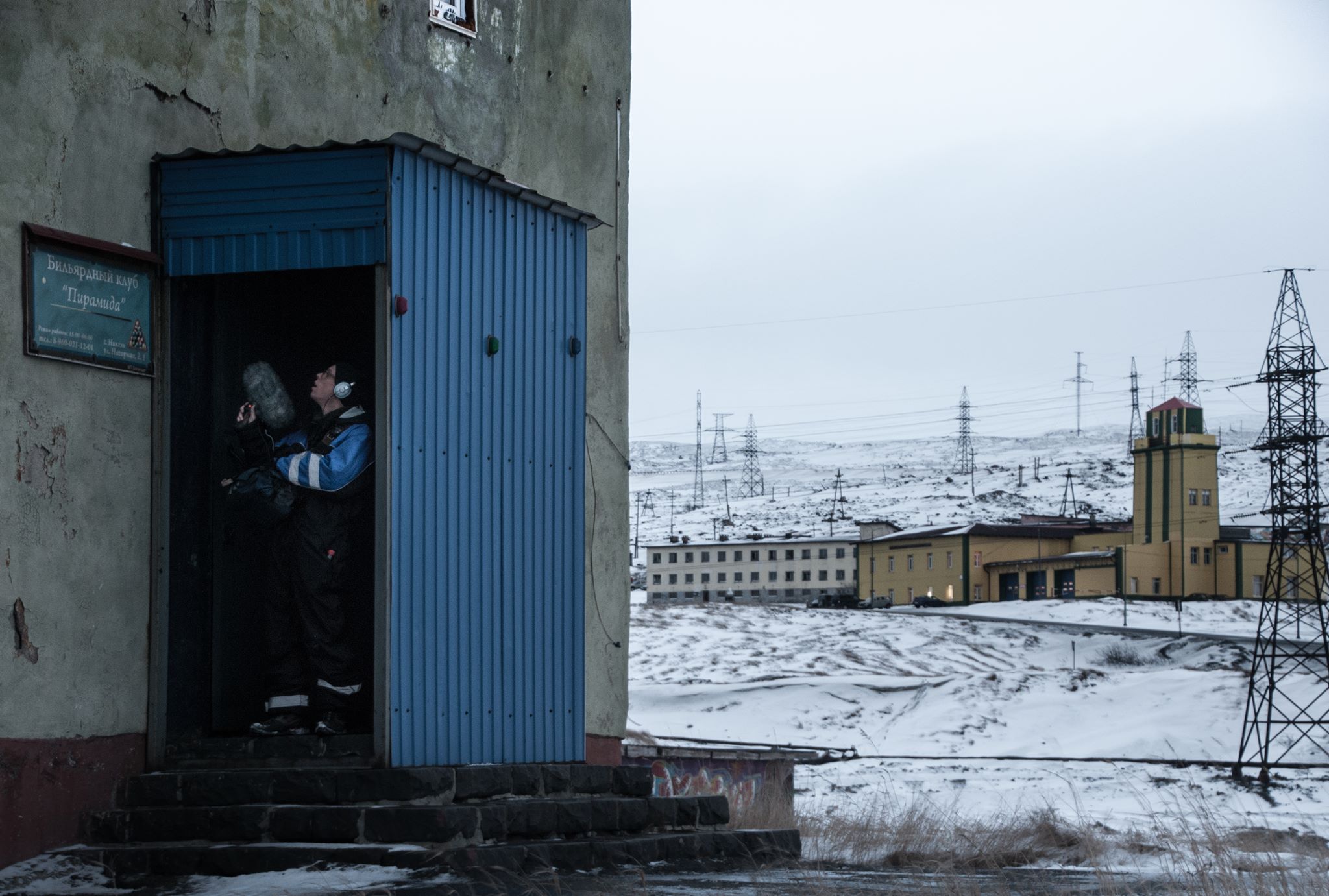 BJ Nilsen during sound recordings in Nikel, Russia.