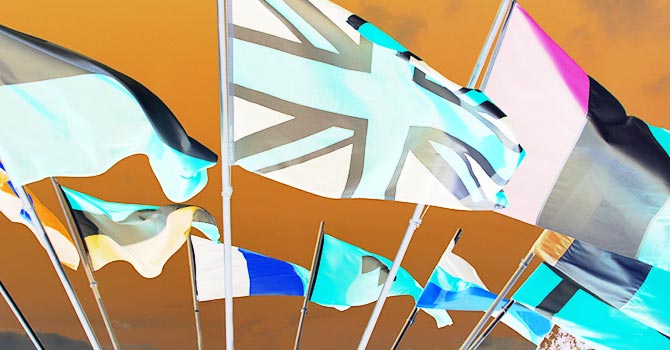 Update on the coronavirus (SARS-CoV-2)
In accordance with the regulations issued by the Bavarian Ministry of Education and Cultural Affairs on 10 March 2020, all in-person classes are canceled with immediate effect until 20 April 2020.
This also applies to off-site events (exhibitions, field trips, study travel, portfolio reviews) and depends on the number of participants.
The administration will remain in service.
(last updated 16 March 2020)
The Academy of Fine Arts Munich maintains numerous international contacts and wide-ranging exchanges with foreign cultural and educational institutions.

These relationships are not centrally fostered by the presiding committee, but based on personal contacts between professors and lecturers at the AdBK with their respective partners.
Mobility Programs, International Exchange, Cooperations (Students and Staff)
The AdBK offers various mobility programs such as ERASMUS+ or bilateral agreements.
If you have questions concerning ERASMUS exchange, mobility in- and outside Europe, or teacher and staff mobility please refer to:

Contact:
Johanna Aigner
Sylvia Heck

(Due to the Corona crisis, we are currently only available via email)

+49 89 3852 145
international@adbk.mhn.de
Regular Studies (only degree-seeking students)


Here you can find information for international degree-seeking applicants, about application procedures, admission and registration
Contact:
Meike Missler, Kristin Brunner, Kathleen Mészáros, Ursula Schäuble, Sylvia Heck
sekretariat@adbk.mhn.de