Feminist Invasion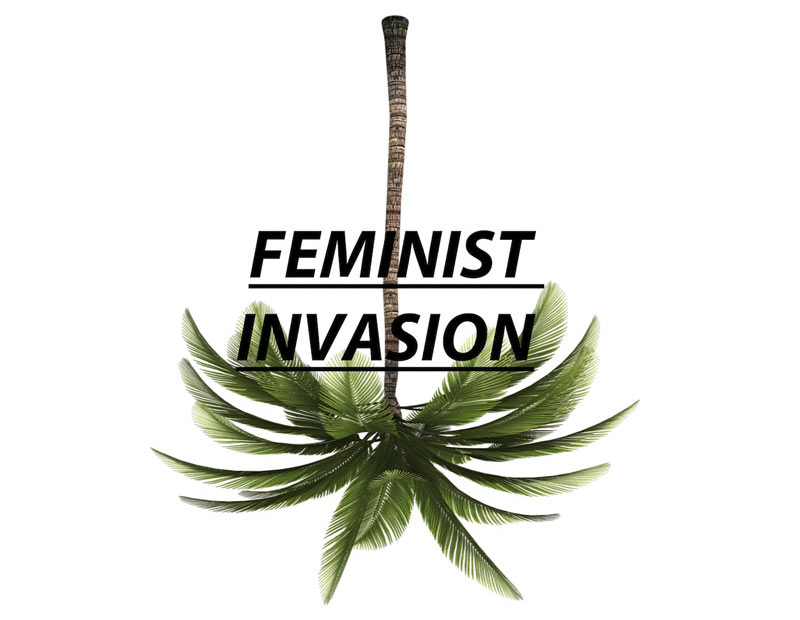 Organised by Sarah Sigmund & Samira Yildirim
FEMINIST INVASION focuses on invited artists, authors, filmmakers, curators and scholars who deal with feminist issues in various ways. The events approach different feminist practices that promote, analyze, problematize and accompany the process of equality.
After a longer break, due to Corona, we will resume our work on FEMINIST INVASION with three events in the winter semester 2020/21. The pandemic has shown that it is especially important now to tell feminist stories and themes and to make them visible. The FEMINIST INVASION series thrives above all on exchange, discussion and networking on site, and we very much hope that this kind of coming together will soon be possible again. Until then we will remain flexible and adapt the location according to the respective conditions.
Within FEMINIST INVASION and beyond, no form of sexist, homophobic, racist or otherwise discriminatory behavior will be tolerated.
Zurückliegende Veranstaltungen